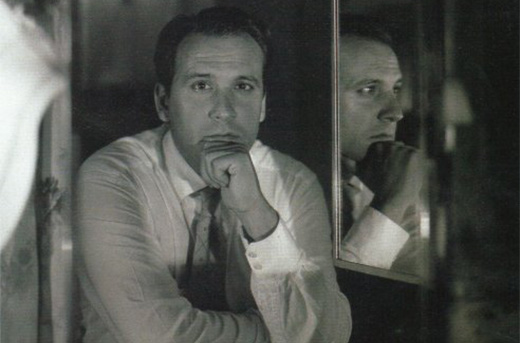 Alex is an enthusiastic guest speaker and lecturer who specializes in the subjects of Espionage, Intelligence, and Royalty Protection. He has been invited to speak at numerous events and conferences worldwide, including at Facebook in London, and has given lectures several times at several universities, including the University of West London, and the renowned Graduate Institute in Geneva. Additionally, Alex has delivered a lecture to the Dublin Chapter of the Institute of Strategic Risk Management, of which he is a Fellow.
Alex greatly emphasises the international aspect of the business and works diligently to build his network. Drawing from his extensive experience in cross-border intelligence operations, he employs various strategies to establish strong and sustainable connections with individuals and organisations worldwide. His ability to navigate complex cultural differences, language barriers, and other challenges makes him a valuable asset in pursuing global partnerships and collaborations.
Since 2002, Alex has been a major contributor to several TV News broadcasts, appearing on the BBC (TV and Radio), Sky News, Channel 4 News in the UK and on CNN, CBS, Global News & CTV in North and South America.
Alex has also written, contributed or been interviewed for articles in the national and international press, having appeared in most prominent international news publications. Further, Alex has also taken part in TV Documentaries for the BBC and Discovery Channel and has written articles for specialist trade publications such as the Law Gazette, Legal Week Global and the Institute of Directors Magazine. All media and press coverage can be found in our Group Media Library.
Alex Bomberg MSyl, F.ISRM
Group Chairman
Alex is the CEO of Intelligent (UK Holdings) Limited group of companies; he lives in Gloucestershire, England, where he was, until 2022, involved in local politics, having been a Councillor since 2015. Alex's eldest daughter Sophie is a Non-executive Director of the Group.
Alex is an active Fellow and Member of several internationally respected Institutes, including:
Fellow of the Institute of Strategic Risk Management
Member of the Security Institute
Member of Chatham House
Member of The Royal United Services Institute for Defence and Security Studies (RUSI)
A former soldier in the British Army and a former Aide to members of the British Royal family at Kensington Palace, London, Alex has been involved with the world of commercial security and intelligence since leaving the forces in 1997.
In 2002, he founded International Intelligence Limited and, in 2008, split the activities of International Intelligence into a group structure with Intelligent (UK Holdings) Limited as the management part of that structure.
Intelligent (UK Holdings) Limited Group of companies consists of:
International Intelligence Limited
Intelligent Armour Limited
Intelligent Training International Limited
Intelligent Protection International Limited (UK & France)
Intelligent Risk Analysis (UK & UAE)
Dewnan Advisory Group Limited
In 2017, Alex oversaw the opening of Intelligent Protection International Limited's new office in France, including the registering of the company within the French system and the gaining of CNAPS certification, making at the time, Intelligent Protection International Limited the only UK company with CNAPS certification for the provision of Close Protection Service in France.
In 2020, Alex set up a mentoring group on LinkedIn to promote mentoring within the Security Industry across the various technical and physical disciplines. For more information on this group, see: Security Mentoring.
SIA: 1003090226101775 (British Close Protection Licence - Non-front line, i.e. for Directors of Security Companies)
CNAPS: CAR-099-2022-02-22-20170594245 (French Carte Professionnelle Protection Rapprochée)
CNAPS Management authority: AGS-099-2116-05-17-20170594245
Other interests
Alex got involved in local politics in 2015, until 2022, becoming Parish Councillor for the Parish of Eastington, near Stroud in Gloucestershire. Very passionate about local affairs, from 2016 until 2018, Alex was a member of the Executive committee of Gloucestershire Association of Parish and Town Councils.
Alex has been on the Board of Trustees of several Charitable trusts:
2015-2022: Owen Harris Memorial Ground, a Community Centre with sports facilities. Offering Football and Cricket, Archery and Dance groups. A registered charity 'for the benefit of the residents of Eastington, for social and recreational use.'
2015 to date: Blanch & Clutterbuck Charity; Since 1735, the Blanch & Clutterbuck Charity are two charitable trusts managed as the same Charity to give Alms and aid to the poor and needy.
Alex is interested in classical, ancient and military history and collects vintage Port wines and Middle Eastern and Far Eastern antiquities. Alex also has one of the largest private collections of bronze and silver works of the acclaimed British sculptor Ian Rank-Broadley FRBS.
In his spare time, Alex writes his own blog dedicated to his various passions for travel, culinary favourites, photography, politics and business. Find out more about who is Alex Bomberg, by reading his blog.