Baghdad beckons
Legal Week Global ❘ August 2003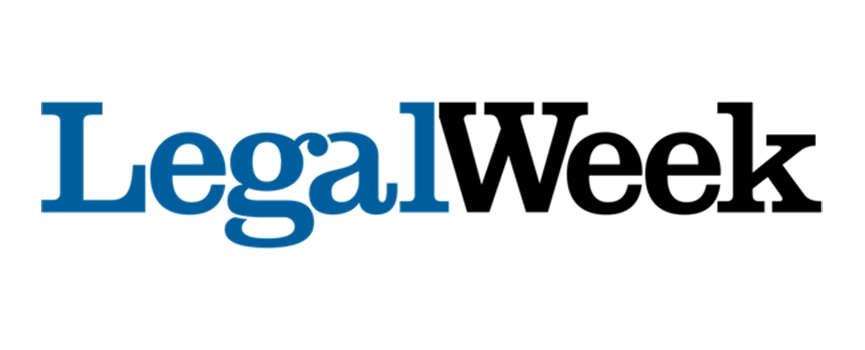 Following the war in Iraq, many firms from the UK and US have sought to extend their influence into the region. But it could be a long time before any of them reap the benefits of the Iraqi energy sector, says Sophie Evans.
The move off the starting blocks into Iraq has been understandably cautious. Although no law firm has yet extended its Middle East network to include a Baghdad office, the energy opportunities represented by the reconstruction of Iraq are, for many companies, clearly too promising to pass up.
US firms have predictably taken the lead in setting up dedicated Iraq reconstruction groups and practices and redirecting resources to flag up just how much they mean business to clients eager to tap opportunities in the country.
Washington, D.C. firms, in particular, have been marketing themselves as the obvious choice for reconstruction work. With their contacts on Capitol Hill, they can get clients around the table, talking to the decision-makers handing out the immediate reconstruction contracts.
But these firms cannot expect such a contentious area of work to offer them an easy ride. The legal framework in which they will have to operate will change radically as the interim administration hands over power to an elected Iraqi government. Lawyers are currently unable to assuage the fears of clients seeking long-term certainty in the oil, gas and power sectors in the current climate: serious security concerns aside, Iraq's sole crude terminal, Mina al-Bakr, is subject to intermittent exporting because of an unreliable power supply.
The country's refineries are equally affected, setting back schedules and casting doubt on export targets, while new exploration opportunities are "mined with political difficulties", as Paul Turner, a partner at UK firm Clyde & Co explains. "I imagine exploration rights will progress very slowly," he says. "It is a very sensitive issue, and the Iraqi people do not want to give away their oil rights cheaply."
The matter is further complicated by existing, United Nations-approved contracts signed to obtain exploration rights under Saddam Hussein's regime. While officially under review, no-one is willing to predict if their legal force will stand.
Under the Hague Convention of 1907, the rights of the occupier allow the seizing of the spoils of war, but do not extend to taking long-term control over the country's resources. Any future Iraqi government could dispute the right of the current US Government to open up Iraq to US oil companies.
"In the long-term, acquiring concessions to develop oil fields in Iraq could bring up some complicated legal issues and stray into a difficult interface between law and politics," says Graham Coop, a London-based partner in Denton Wilde Sapte's energy and infrastructure department. "It is a question of whether the authority now will be recognised by a future government."
Coop says he has quite a number of clients who have a great interest in doing business in Iraq but that there are not many new investors at the moment, despite the fact that everyone is looking to steal a march on their competitors.
"US dominance is limited to the short-term," he says. "In awarding long-term contracts, there is a greater liability for contractors; they will depend on the long-term payment provisions being respected."
As Coop points out, Iraq's State Oil and Marketing Organisation (Somo) confounded international expectations with its decision to include only one US company - Chevron Texaco - and not a single British company among the six international oil companies that recently won a share of the 10 million barrels of Iraqi oil put up for sale.
"This is seen as a pointer to the oil market that Somo is not taking instructions from its American advisers but is instead taking a pragmatic approach to business," he says.
US opportunities for investment in Iraq's power infrastructure may also be curbed by their major utilities companies keeping a tight rein on their finances. This may open the door for newer, non-US companies to win the utilities contracts, possibly in the shape of joint projects between local and foreign investors ex- a potential boom area for firms offering project and infrastructure expertise.
In the meantime, reconstruction contracts being awarded by the US Government, solely to US contractors ex- estimated to be worth in excess of $4bn ex- mean that non-US firms have to wait and see what titbits are thrown their way in the shape of subcontractor instructions.
This, however, has failed to deter many British lawyers from joining US colleagues in the Iraqi capital, on scouting expeditions to sniff out work. "Baghdad hotels are teeming with American and British lawyers," says Alex Bomberg, managing director of International Intelligence, which provides close protection to clients visiting Iraq in the form of ex-SAS members. "There are a lot of companies out there trying to make a fast buck."
His company has organised close protection for a number of major law firms, many of which he says went into Iraq very soon after the war to "sew up" major energy, telecoms and infrastructure contracts. But he sounds a note of extreme caution:
"For lawyers thinking about visiting Iraq, I would advise them to think hard about even the most basic of logistics - how they are going to eat, drink, charge their mobile phone. It is a very dangerous place to be."
The Washington, D.C. firms have found themselves in pole position because of their strong contacts with government agencies on Capitol Hill. Akin Gump, Patton Boggs, Vinson & Elkins, Dorsey & Whitney and White & Case are among the firms to have set up Iraq reconstruction teams in anticipation. The message such firms are putting across to clients interested in Iraq opportunities is one of caution.
Eliot Cutler, a senior partner in Akin Gump's Iraq reconstruction practice, says he is advising clients not to jump in. "If they have time and are interested in the long-term, our advice is that the best thing to do is wait a bit," he says. "There is no need to rush or make alliances or commit to investments."
Despite enjoying flavour of the month popularity, Cutler says Iraq is a very competitive business area now. "Every services company in the world is looking for opportunities in Iraq - all contractors and sub-contractors are likely to have extremely tight profit margins," he says.
Akin Gump has structured its nascent Iraq reconstruction practice around long-term opportunities, with a particular interest in the multilateral financial institutions that will provide guarantees and financial assistance packages to investors. He says there will be three main areas of investment activity in the long-term - energy, construction and telecommunications.
"There is no question that in the energy sector there are going to be quite substantial opportunities," Cutler adds.
Dick Powers, chair of Dorsey & Whitney's Iraq practice, says that despite the volatile climate, his firm has tried to identify appropriate bids and responses for energy clients. "We have been working with an Alaskan native corporation which has expertise in oil fields in Alaska, on RFPs relating to contracts in the north and south of Iraq," he says.
Powers warns, however, that with many contracts covering such a short period, "opportunities can appear to be less attractive than you might think".
Denton Wilde Sapte has set up an Iraqi initiative group within its Middle East grouping - it has offices in Abu Dhabi, Dubai, Muscat and Cairo, the latter having particular significance because of the major USAID office there. The firm also enjoys a "working relationship" with a London-based Iraqi lawyer who they have involved in relevant client pitches and to whom they have referred clients.
Forging formal relationships with Iraqi firms has so far not been an especially popular means of establishing a name in the field. Clyde & Co announced in June that it had established an exclusive co-operation agreement with Numan Shakir Numan, one of Iraq's largest firms. Turner says having an associate office in Baghdad has been "very useful" in keeping the firm up to date with developments in the country and making sure the best advice is on offer to clients. Dorsey and Whitney's Dick Powers says his firm has worked with Iraqi lawyers who have recently returned to Iraq, as well as local firms and firms from neighbouring countries including Jordan and Kuwait.
Clyde & Co's plans are to second a number of its lawyers to Numan Shakir's offices, while using their well-established Dubai office as a regional base.
The firm's clients in Iraq include private Iraqi companies in the oil and gas industries, but the firm has also had enquiries from US companies. He concedes the lion's share of post-war war will go to US firms and companies. "It is a bit like the rebuilding of Kuwait - the Americans invested the most in the war and US companies were rewarded with the biggest share of the reparation work," Turner says.
Other UK firms positioning themselves to win instructions on Iraq include Norton Rose, which along with holding client seminars on the topic is opening a Dubai office this month, and is strengthening its Islamic finance practice.
Despite the reports of gung-ho City lawyers driving across the desert from Jordan to Baghdad in search of a quick buck, the reality is that companies that are committed to working in Iraq will have to commit for the long-term. Legally, the future is uncertain and politically exploration rights for oil and gas - the big ticket work - are far too sensitive to deal with at the moment.
The business of energy has always been big in Iraq and will remain so - the million-dollar question is when it will be back to business as usual in the country.
For up-to-date information on the risk and security situation, see our Iraq Security Risk Report.