Paul Rice CSMP®, MSyl, M.ISMI
Director of UK Contracts and Global Risk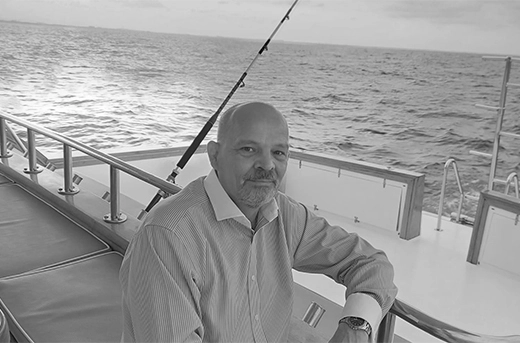 A Company Director and Group Board member. Paul joined the Army in 1990 as an infantry soldier and completed 22 years of service across the globe. During his service, he served operationally in Northern Ireland, Bosnia, Kosovo and Afghanistan, and this helped to build his character, teaching him a level of resilience and self-resolve.
After leaving Army, Paul worked as a diplomatic close protection officer for the British Embassy in Baghdad in Iraq. While there, he protected several high-ranking British diplomats and visiting VIPs. This has given him excellent first-hand experience in protecting high-profile individuals within a hostile environment and a greater understanding of their needs.
In 2020, Paul joined our team managing an essential site in Oxford, and in 2021, he was promoted from Security Manager to Director of UK Contracts and Global Risk in 2022.
In 2021, Paul completed the ISMI Certified Security Management Professional (CSMP) Risk Management course written by the International Security Management Institute, a gruelling and well-rounded 12-month course that saw Paul writing as much as 30k words per month.
As the Operations Manager of Intelligent Protection International Ltd, Paul makes customer service his top priority. He is driven to deliver a top-notch service to our clients whilst investing in staff and their personal development. He strongly believes that by investing in our workforce, we can produce the very best operators, enabling us to provide a service that is second to none.
In his spare time, Paul enjoys SCUBA diving, with one of his favourite places being The Maldives, where he has spent some fantastic dives with large Manta Rays: "one of the best things I have ever seen in my life".
SIA: 1085334438597473 (British Close Protection Licence - Front line, i.e. for Close Protection Operatives)
Member of the Security Institute

Member of the Institute of Strategic Risk Management

Member of the International Security Management Institute
Our recent press coverage